What do we do ?
We accompany our clients and partners through their digital projects. We provide a complete service from enhancing and explicitating initial ideals and goals, through design discovery to analysis, designing and prototyping. We deliver finalised front end environments and web applications.
We believe that every web project is unique. Getting all the elements that compose an online service up and running calls into play a wide variety of competencies and approaches. It is the synergy of these elements that makes it possible to produce simple, attractive, fast and usable web services.
User experience Design
Through a series of interviews, workshops, and research sessions we get to know you and your users.
Audits & Benchmarks
Activity analysis
Focus groups and user tests
Information architecture
User story mapping
Layouts and wireframes
User interface Design
Based on informed decisions from lessons learnt in the design discovery sessions, we iterate to until the right user experience comes to life.
User flow and interaction design
Prototypes and testing
Creative workshops
Graphical design
Style guides and design systems
Interface branding
Design sprints
Development
We deliver fully developed design systems and web applications that translate the tested design decisions into usable interfaces and experiences.
Html 5 / css3 / javascript
Pattern labs and story books
Web applications
Vue JS / Nuxt JS / Node JS
Drupal CMS
Web standards
Maintenance and updates
Web security
Our Clients
UX/UI, Design system & Development
Subcontractor for ITAF. Design and technical implementation of a business application for a major French corporation specialised in provisioning medical devices for home care. Webians has conducted the analysis phase, the UX/UI design phase and is building the application using VueJS.
UX & Design system
UX audit and creation of a complete and functional design system from digital models provided by an external designer. Interface integration was done in accordance with their technical environment by coordinating with the team.
UX/UI, Design system & Development
Complete redesign of the website and migration of numerous existing contents (28 editions so far). An overall project of analysis, design and technical production.
Design system & Development
Creation of a styleguide and implementation of a Drupal CMS for a search platform for the university of Bordeaux.
Design system
Creation of a styleguide documented on Bootstrap in a Pattern Lab environment from exhaustive specifications for an European organisation regulating document formalisation.
Development
Using NodeJS, production automation and multilingual adaptation of interactive content inserts for a major French software corporation.
Our agency
Webians is a digital design and product agency based in Bordeaux, in the South West region of France. Our main area of expertise is the World Wide Web.
Webians is a team built on mutual respect and a wish to persistently improve collaboration in design and development techniques.
Since our inception in 2009 we have consistently striven to establish an approach to our projects based on co-design and co-development with our client to focus on human centered products that meet the needs and expectations of service users.
We are equipped and experienced to accompany you on your project adventure and to provide you with tailor made web applications that are maintainable and which scale.
Meet the team
Over the last 10 years the team has grown from a collaborative project with a single professional at its center to a tightknit but diverse team of designers and developers for whom bridging the divide between discovery, design and development is paramount.
Webians is currently a 9 person team of young designers and developers who work hand in hand on your projects, with you. We consider working on the web as a learning experience in and of itself. The team has always been driven by the motivation of sharing knowledge and building on that knowledge. Whether it be new languages, new design techniques and methods or your business methods, we will bring our curiosity and pragmatism to bear on the subject at hand.
Ian

Founder, Web designer, Educator

Viviane

Web developer

Hub

Web developer

Margaux

User Experience designer

Thibaut

User Interface designer

Antoine

Web developer

Fred

Product owner

Marion

Graphic designer, Illustrator

Audrey

Webmarketing consultant

Laura

Project manager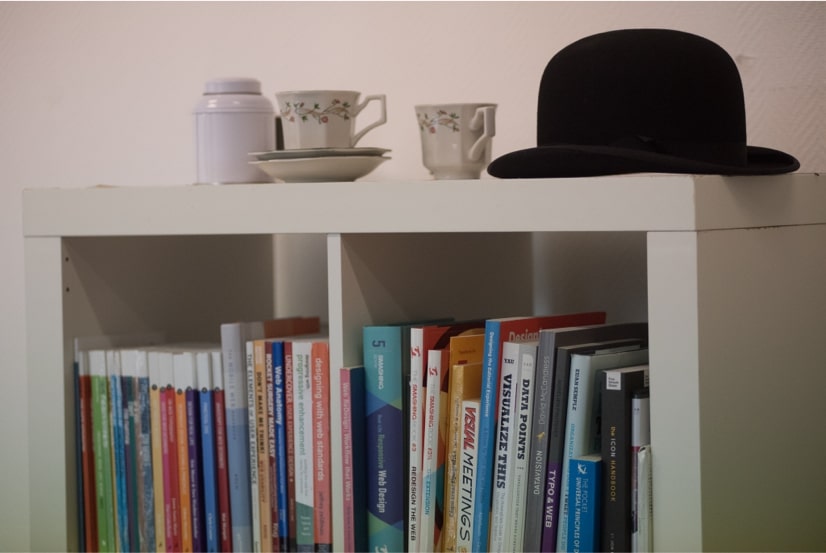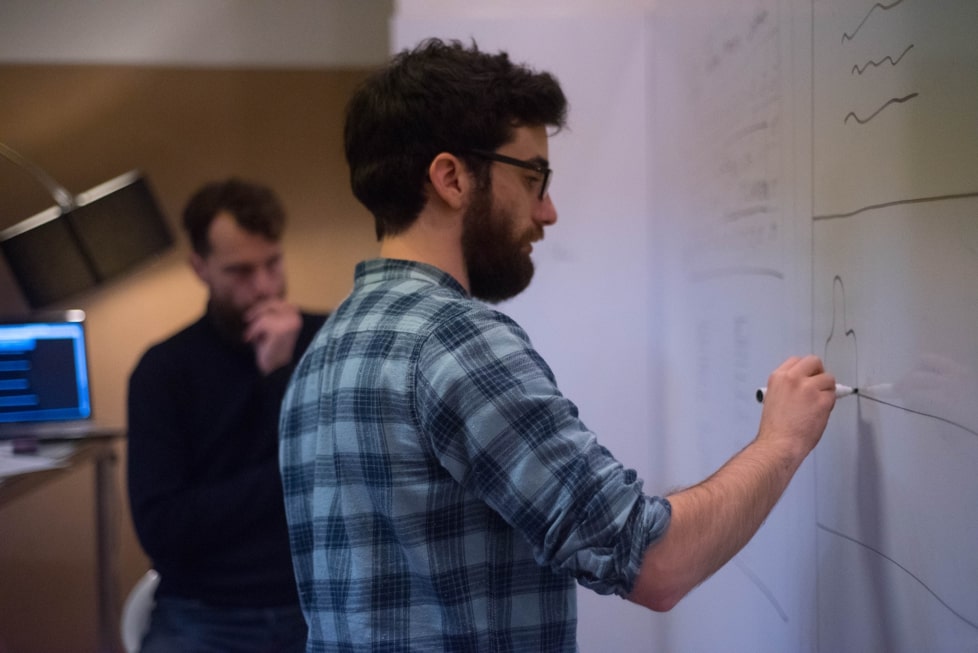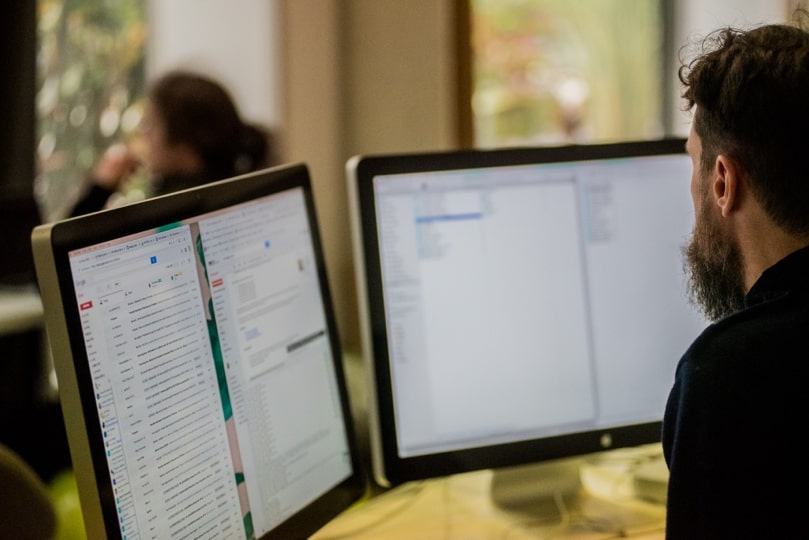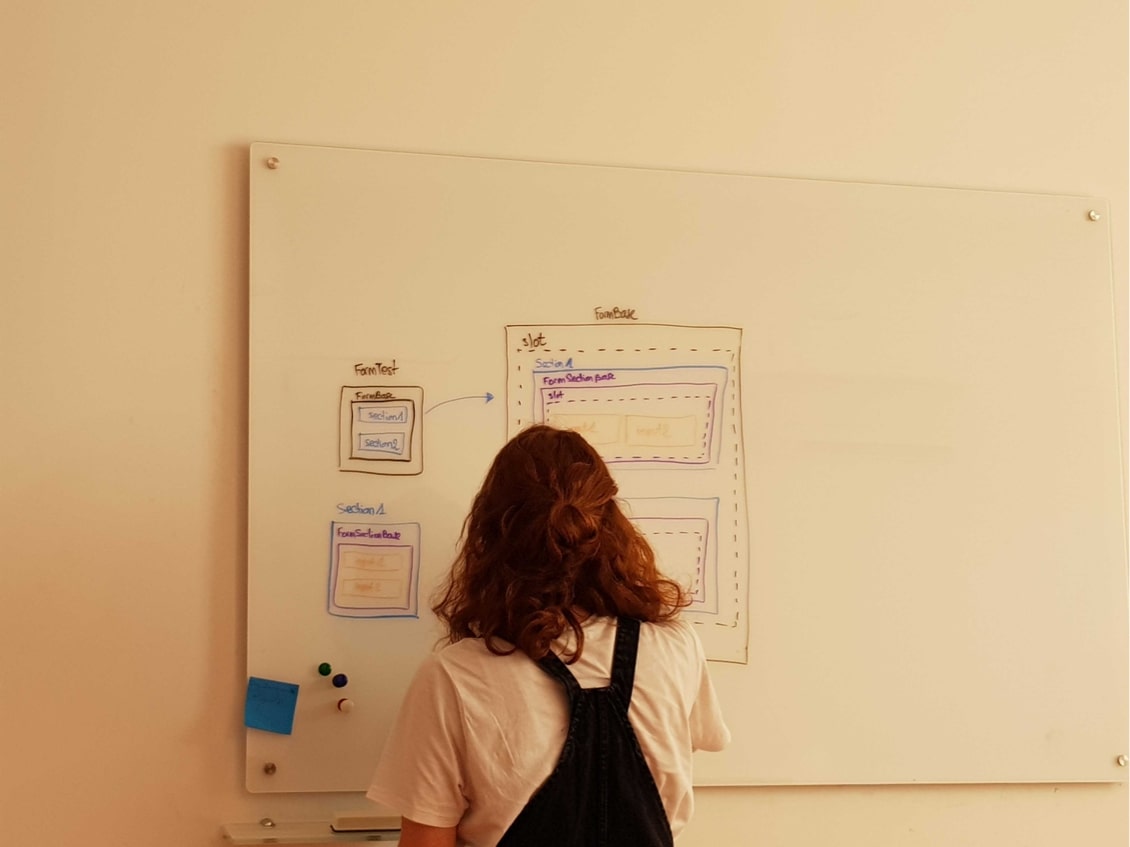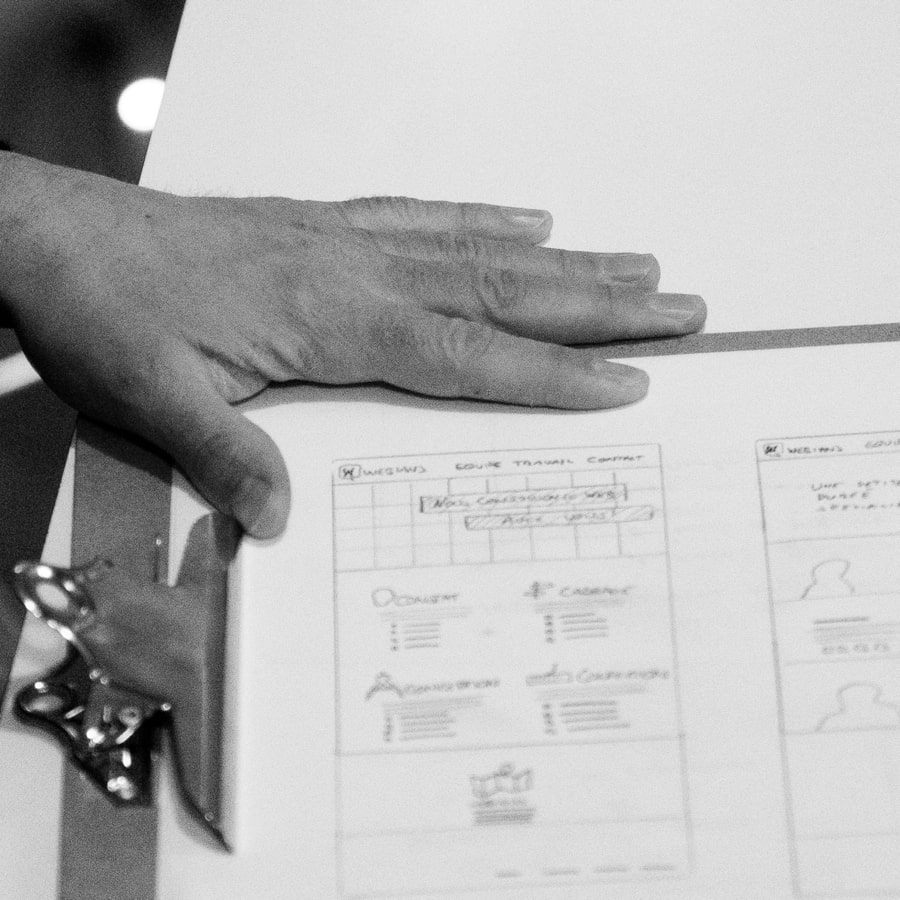 Contact us?
Whatever the kind of project you are planning, from simple front end integration to complex systems, we would love to discuss it with you and work out a working collaboration framework tailor made to your needs.
+33 (0)6 51 14 06 63
[email protected] Copié !